Lime Crime Is In The Lights
Doe Deere is a female entrepreneur that started her own cosmetic line. Doe Deere had a very humble beginning. She was born in Russia and when she was very little her family immigrated to New York. Doe Deere did an interview with Galoremag to talk about her upbringing and how she got into cosmetics. Doe Deere was a young woman that always loved make up. She used to get into her mother's makeup and her clothes, and she would try to do her makeup like a grown-up. Doe Deere was a little girl that always had pencils and paints in her hand, because she was are always ready to paint and color.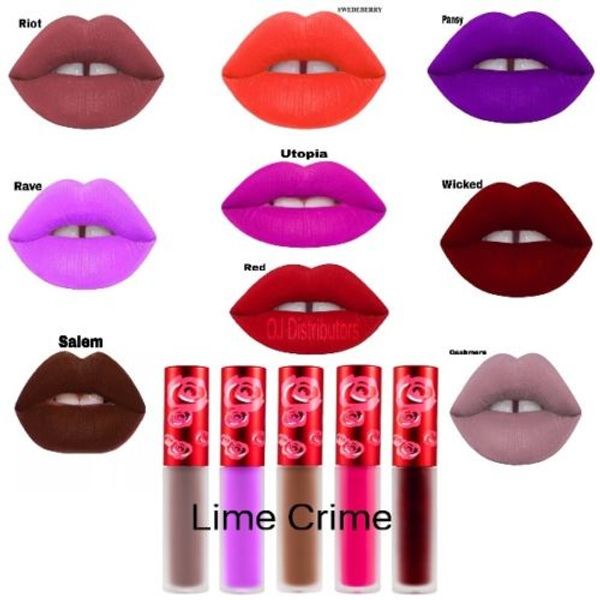 Doe Deere always knew that she wanted to work with color, and she feels like it is a true privilege to be able to work with make up and cosmetics as her everyday job. Doe Deere would play around with her make up, but it wasn't until she was in her late 20s that she began to post her experiments. Even though her makeup looks were not that great, she was able to discover theatrical makeup brands like Krylon and Ben Nye. Once She found these highly pigmented colors, she began her journey of experimentation and discovery.
Doe Deere was able to create her online cosmetic brand with just a couple hundred dollars and a dream. She decided to name her brand Lime Crime, because it was the name that she had previously chosen for her eBay clothing store. She stopped making clothes and began getting into make up. She decided that she wanted to keep that original name. Green is her favorite color, and she chose the word crime to rhyme with lime. Doe Deere believes that she may have changed the name if she knew how big her company was going to be.
Apart from being a woman that loves make up, Doe Deere is an individual that loves to inspire others. Doe Deere was named one of Self Magazine's Top Inspiring Women Entrepreneurs, and she treasures that title. Doe Deere hopes to be able to inspire other female entrepreneurs to follow their dreams just the way just like she did.  Follow Doe's journey on the Lime Crime Facebook, or take a shot and buy a set of Velvetines for yourself.